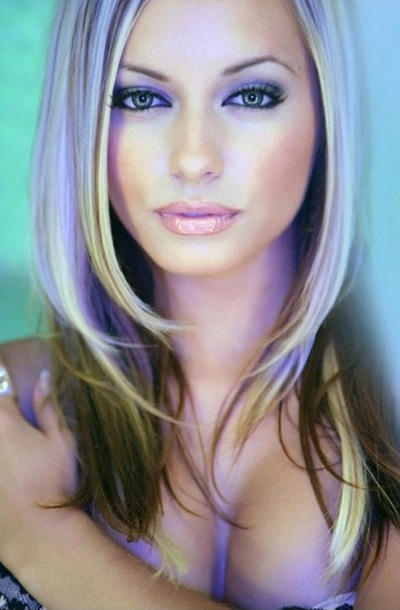 Offering premium quality, professionally applied hair extensions and hair replacement for Portland area women with short, thin or damaged hair, medical loss, or genetic hair loss issues, in a private salon environment.

We also offer all hair care services a stylist would; coloring, Balayage, hombre, hair cutting, chemical texturizing and straightening. These are only performed on my new or existing Hair Replacement clients that are wearing hair extensions currently.

Hair extension services are packages which include extension hair, application, labor, pre coloring of your own hair, Cut in, shaping and style afterward, in some instances a permanent straightening system could be added into the package as well. These services are typically performed all in the same appointment.

I will also educate you on how to take care of your new investment.

Premium Indian hair is applied with various methods: I tip, hair locs, micro rings, tapes, fusion, shrink tubes IPL, IPA.

Brands that I am certified and trained in are as follows, Hot heads, Hair talk, Hairlocs, Cinderella hair Balmain, Klix, Ultratress, Tress allure, shrink tubes, easi lengths, Babe, Glam seamless, Simplicity etc. Salon Bravado is a certified Cyber Hair studio offering Micropoint links, Micropoint accents, seamless panels and graphs.

Thank you for taking the time to preview my information. If you find that my services might fit your needs, I am requesting of you a simple exchange of information & images (private) followed by a phone chat. Instructions listed below*

Preference is that your hair be at least four to six inches throughout to make you a candidate for hair extensions as per my preference. If you feel as if your hair might be too short, you can text me pictures of your hair and I can let you know if you are a candidate.

This will confirm you are a candidate for the service desired, you have the necessary amount of hair needed for the service, the cost is in your range, do you have a basic understanding of application methods.

I offer all necessary services for client's own hair, extension hair any aspect or services that they need throughout duration of the wear.

Offering the latest collection of wigs, hair pieces for men and women suffering medical or genetic hair loss.
They are offered in synthetic, cyber hair or remy human hair. They can be worn alone or with hair extensions, the starting pricing for wigs and other daily hair replacement solutions.

• Cyber hair or synthetic starting @ $200.00
• All other Euro blend premium hair starting @ $900.00

The results with these procedures and products are immediate and can be continued for as long as you like without damage.


Hair Extensions FAQ's
Services are all inclusive, all methods the hair is reusable for up to a year. pricing starting at:
• $900 .00 for tape ins
• $1400.00 for any hand tied fusion, locs, rings, beads etc.
All services are offered in our private Portland hair salon, and include premium Indian and or Euro blend hair, coloring of your hair if applicable, trimming in and shaping of the extensions to your own hair, product and as well as care instructions.
Maintenance on the extensions is done after your own hair grows to a certain point. This is typically done between four weeks and three months depending on the method and the client. At this appointment the extensions are removed and reapplied closer to the scalp, coloring of your own hair if needed.
• Costs for adhesives, ultimates, other tape ins starts @ $175.00.
• $300.00 includes coloring of your own hair.
• I tip fusion locs etc. $125.00 per hour.
* Quotation Request Instructions:
Please send the following images of your hair when inquiring about service:
• Outdoor or well-lit images of the front, side and back of your hair in its current condition wash and where is optimal.
• If Inquiring about maintenance on a hair system that has not been applied by myself, please follow the above instructions as well.
• Please attach this information via text @503-789-8450 response within 24 hours (office closed Sunday).
•
Contact Us
if you have any questions.
Thank you, we are all looking forward to spring, getting back out in the world after the down time. It's a great opportunity to show up at work or a family event with a new and improved look. Achieving this in one day!
Great hair gives you a jump start, enjoy styling your hair, new make up, get to the gym to address that extra weight.
Make sure and check out our
Hair Extensions Before & After Photo Gallery
, where you will find over 100 examples of my work.
Thank you for your time, hoping that you and yours are happy and healthy.
Kim Wardle ~
Got a question? Before you send your message, check out the FAQ page:

Hair Extension FAQ's
More Text