Links
---

Hair Extension Guide
Information about human hair and the different methods that are used to apply hair extensions. You can find the latest news, look around in our showro ...More
---
Hair Finder
Hairstyles - Find everything about hair, hairstyles and hairstyling on Hairfinder.com

---
Hair Finder
Information on all aspects of hair, a great on line tool for the consumer and the stylist.
---
Hair loss Expert
All types of information on all types of hair loss.
---
Keratin.com
Keration.Com Your source for hair loss,baldness, Alopecia, hair growth, Restoration and treatment Information
---
micropointlink.com
Hair Loss Solutions Offered By Advanced Hair Systems
---
National Alopecia Areata Foundation
The National Alopecia Areata Foundation (NAAF), is a 501(c) organization (Federal Tax ID is 94-2780249). Headquartered in San Rafael, CA, NAAF support ...More
---
---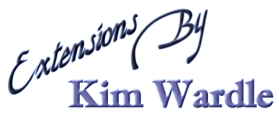 Hair Extensions By Kim
11703 NE Glisan St, Portland Oregon 97220
Kim Wardle, (503)789-8450
Click to Call: 503-789-8450
Copyright 2017
Website Design by Dragonwyck Web Design L.L.C.



If you have questions or comments about this website,
please contact the Webmaster